Mobile Sportsbooks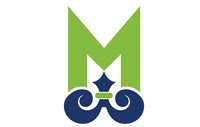 Right now, there are several top-quality Mobile sportsbooks, but they're all located overseas and only accessible via the Internet. However, because the US Supreme Court has overturned the Professional and Amateur Sports Protection Act (PASPA), states – including Alabama – are now able to institute their own sports betting laws, making Mobile sportsbooks a potential reality in the near-term future. If AL follows other state models in legalizing land-based sports betting inside its borders, then the most likely venue (at least at first) for sports betting in and/or around Mobile will be the Wind Creek Casino and Hotel Atmore.
Just 50 miles away from Mobile, Atmore is the base of operations for the entertainment arm of the Poarch Band of Creek Indians, who own and manage three of the four actual casinos inside Alabama. Whenever sports betting comes to AL, whether you're betting on the Crimson Tide or another of your favorite teams in the region, it will likely be headed up by this group and be first available at one (or all three) of their casino properties.
Betting On The NFL In Mobile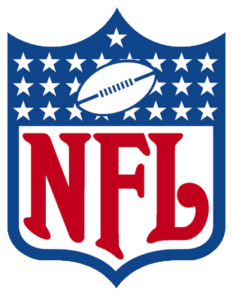 The NFL is one of the most popular sports out there for players to watch and betting on the NFL in Mobile is a common pastime. The best places for players to bet on these games would be online sportsbooks because all the games that players like will be on these sites and that includes the Super Bowl as well. Big events are always available for wagering on online sportsbooks so this means big cash days are ahead and no player can miss out on big days like that. With mobile betting features and live betting features on these sites like Bovada, MyBookie, and others, players will never have to go to land-based sportsbooks again.
Is Sports Betting Currently Legal In Mobile, Alabama?
Sports betting is indeed currently legal in Mobile, Alabama, but right now, you have to join a legal offshore sportsbook to take part. Sites like Bovada, SportsBetting, BetOnline, BetDSI, and BookMaker have all been serving Mobile residents and AL gamblers throughout the state for more than 20 years, each offering fair lines, low house takes, easy-to-use betting boards, and guaranteed payouts.
Because these books operate outside of both AL and US jurisdictions, they remain 100% legal to use for all residents of Mobile. Of course, with PASPA gone, sports betting will eventually make its way to Alabama-area casinos, and Mobile residents will then have bona fide local options in addition to the online options currently available to them.
Whether or not local Alabama sports betting will be a better value than the current websites provide remains to be seen, but – even when AL residents can legally wager inside state casinos – there's a good argument to be made for maintaining those online memberships in order to more effectively shop around for the best odds and lines on any given matchup.
When Will Land-Based Sports Betting Be Legal In Alabama?
Alabama is one of the most anti-gambling states in all of the US. However, that hasn't stopped similar states from filing measures to expand the gambling market. When a region of the country starts to legalize something and instantly receive tax benefits, neighboring states start to take note. With Mississippi already operating sportsbooks and Tennessee and the Carolinas at least discussing measures, it shouldn't be too much longer before Alabama legislators feel the weight of the decision. Some experts believe land-based sportsbooks will be in Alabama before the year 2024.
Best Sportsbooks In Mobile, AL
The best sportsbooks in Mobile, AL, are obviously the online options right now, as in-state, land-based sports betting is not yet a possibility. These operators have given their services to fans betting on the Auburn Tigers and Alabama Crimson Tide for decades without any problems and will continue even after the eventual legalization in the state. These betting lines are also more favorable to the residents of Alabama due to the fact that locals are not hammering one side of the line. Also, joining multiple sites can allow you to shop betting lines for the best deals.
Minimum Legal Age To Wager On Sports In Mobile, Alabama
The minimum legal age to wager on sports in Mobile, Alabama, is a difficult thing to peg down due to the mostly undefined nature of sports betting in Alabama. In order to enter AL casinos and place wagers there, residents must currently be at least 19 years old (which is admittedly an unusual age for legal purposes). However, once legal sports betting comes to AL at these facilities, it wouldn't be surprising to see the limit bumped to 21, which seems to be the standard that most other states are employing. Additionally, it wouldn't be a surprise to see sportsbooks in Montgomery or Mobile
All that said, Alabama sports bettors only have to be 18 or older in order to join legal offshore sportsbooks (Bovada, SportsBetting, etc.), and there are no penalties for signing up and wagering at these sites at that age. Just bear in mind that signing up at such sites when you're younger than 18 will lead to your balance (including your winnings) being confiscated and your account being permanently suspended.
Wind Creek Atmore Sportsbook Review

Address:

303 Poarch Rd. Atmore, AL 36502

Phone:

866-946-3360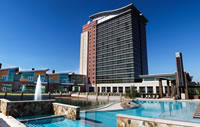 Located 50 miles northeast of Mobile, the Wind Creek Atmore sportsbook will be the only place within a convenient drive of the big city where AL residents can wager on sports once the state government OKs the practice. The Wind Creek Casino and Hotel Atmore is the home-base venue for the Poarch Band of Creek Indians, whose PCI Gaming headquarters is located in the small town right next to the casino itself.
Given that it's a Wind Creek property, there is no doubt that the casino in Atmore will have the best sportsbook in Alabama when it opens sometime within the next few years, but wagering on athletics isn't the only thing to do at the venue. Not by a long shot. In addition to the enormous gaming floor featuring hundreds of table games, there's also the actual hotel itself, the Wind Creek RV Park, and the renowned Spa at Wind Creek where you can unwind after a long day of gaming (and before a long night out on the town). Visitors to the Wind Creek Atmore can also take in a movie at the on-site Wind Creek Cinema, and the Strikes Bowling Alley – also located on-site – offers fun for the whole family.
When you're ready to go out and about, there's plenty to do in Atmore itself. Visiting the Poarch Band of Creek Indians Museum is obviously a must, and outdoorsy types can enjoy the fresh air and clean water of the Little River State Forest and bike the trails at Magnolia Branch Wildlife Reserve. Even better, there's probably going to be Wind Creek mobile sports betting app that will allow those in AL to place their bets from off the casino premises, which means that you can spend time exploring the Atmore and Mobile areas without having to miss a single wager.